Pastor Emeritus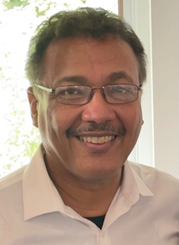 Dr. R. Neal Siler is Pastor Emeritus of First Shiloh Baptist Church, Mechanicsville, Virginia where he has served faithfully for over thirty-four years. He is also the President and founder of New Life Ministries of Virginia, Inc., The Center for New Life School of Continuing Ministry and The Healing Place - Center for Counseling and Spiritual Formation. He has earned degrees from the University of North Carolina, Chapel Hill; Trinity Lutheran Seminary; Southwestern University, and Ashland Theological Seminary. He is a practicing clinician who is a PAIIRS, Marriage and Relationship Specialist, a certified Myers Briggs (MBTI) Master Practitioner, and Enneagram Practitioner. In addition to being an Adjunct professor at Tyndale University, Toronto, Ontario; Ashland Theological Seminary, Ashland, Ohio, and Virginia Union University, Richmond, Virginia, he is the Executive Director of Healing Care Ministries' Spiritual Direction Program and DEI (Diversity, Equity and Inclusion) Initiative.
Dr. Siler has an extensive background in individual, marriage and family counseling, having been a mental health clinician, a court psychologist and serving in the private sector.
Celebrating more than forty years of ministry, he is a sought-after seminar and conference presenter and along with his wife, have conducted family life seminars, marriage conferences and retreats across the country.
Dr. Siler resides in Mechanicsville, Virginia with his wife the former Sharon Ezell, who works closely with him in ministry. They enjoy a wonderful life with their two adult children: Jonathan, his wife Andrea, grandchildren, Janae and David; Kirsten, and her husband Curtis and granddaughter Alijah.
First Shiloh Baptist Church | 8150 Walnut Grove Road | Mechanicsville, VA 23111 | (804) 730-1348